₹19999
9999
Abhilasha Hanwante
Rahul Hanwante
Dhananjai Vaman Gaikwad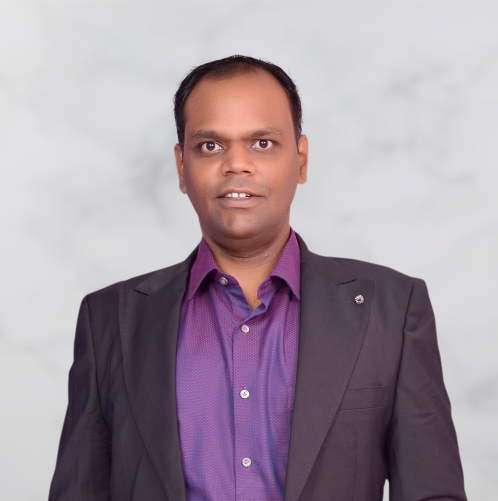 Sunil Pravin Gohil
Videos

7

Duration

24 H

Skill level

Beginner

Language

English, Hindi
Learning Outcomes
Dedicated Customized Dashboard Access for LIFETIME.

Accurate Profile Based Recommendations of Best Careers.

Easy Access to complete information on

Careers
Colleges
Admissions
Scholarships
Abroad Universities

Globally Verified Data from Trusted sources.
Course Description
If you have choices, choose the best. If you're left with no choices then focus on doing what you do best... There will come a point in life when logic will simply make no sense. It is in this moment when gut instincts (curated with experiences/failures of the past) and courage will hold answers/solutions to all your problems...With this golden thought, We are truly delighted to welcome you on India's Advanced Career Guidance Program developed by Pure Careers with World's Best Technology. Happy to help you in selecting Right Career Option for your academic journey...
Course Content
Our Unique dashboard for Career Selections has the following key features:
1. 26 advanced research tools for the right career search.
2. Mailers on the courses and careers
3. Questions on India and Abroad Colleges
4. College admissions and scholarships advice
Course content
8 : 29

7 : 23

3 : 26

12 : 26

15 : 03

6)

Admission Tests Others

17 : 34

9 : 25
Instructor
Abhilasha Hanwante
B.Sc (fisheries), MCA Passed in 2002. Teaching experience of 14 years. • Worked as coordinator in B.Sc IT Department. • Exam Coordinator in SNDT Univesity for B.Sc IT Department. • Specialises in Students Behaviour & psychology Counseling, Parenting Counseling. • Good domain knowledge in IT stream selections And good in any technological adoptions. • Certified Career Expert with specialization in Career Counselling and Guidance For students of Class 8th and Above.
Rahul Hanwante
? Graduate in B.Com. from Gokhale College • Course Co-Ordinator, AVMK Mumbai Region for C.B. Kora Institute of KVIC associated with Khadi & Village Industries of MSME. • Having 15+ years' experience of Finance Industry Last assignment was AVP Sales corporate & Retail from JM Finance • Founder of INFOGROW PRIVATE LIMITED, As STARTUP and INCUBATION consultant • Secretary of Audyogik Vyavsay Margdarshan Prashikshan Kendra (AVMK). • Trained more than 5000 entrepreneurs from various areas of Mumbai /Maharashtra & India from which many candidates has successfully started their own business. • Presentations on KVIC awareness program through AVMK banner. • Working on Start-up India concepts and part of Fintech accelerator program maharshtra. ?
Dhananjai Vaman Gaikwad
• He is a Certified Career Coach from GCC Univariety Singapore & Univ. of California, LA., Masters in Business Management with Operations • Bachelors in Science from D.G. Ruparel college, Mumbai. • In the field of Training, Learning & Development for the past 25 years. • An expert in identifying the specific needs of the candidates and position his training accordingly to bring out the maximum efficiency. • Rich experience of Multiple vertical ranging from Pharma to Retail to Renewable Energy to Education.
Sunil Pravin Gohil
Master in Business Administration (MBA) with specialization in Marketing from ITM, Kharghar in association with Southern New Hampshire University, USA • Bachelors in Science from K. J. Somaiya College of Science & Comm., Mumbai University. Graduation in Microbiology with Biotechnology as Vocational Subject. • Performance driven and result oriented professional with proven ability and experience of over 15 years (including entrepreneurial experience) in Out-of-Home Advertising, Publicity and Promotion. • Certified Career Expert with specialization in Career Counselling and Guidance For students of Class 8th and Above. • An effective communicator and team leader with proven team building and management abilities.
Reviews
Upload Courses or details after the purchase as currently showing No courses