11800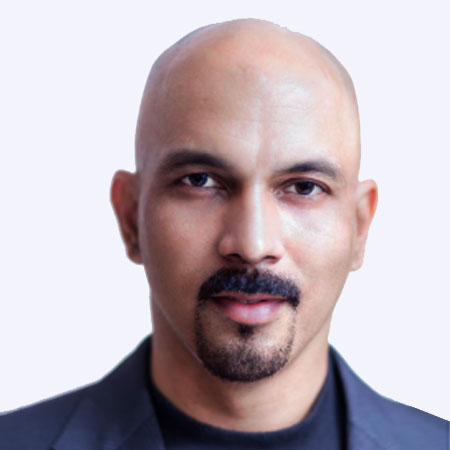 Sushil Dhanawade
Raveena Rahate
Categories
Digital Branding
Videos

1

Duration

14hrs

Skill level

Beginner

Language

English, Hindi
Learning Outcomes
Facebook Marketing

Learn the science of creating Magnetic Profile
Learn how to create an attractive Facebook Page
Learn how to connect audience & invite friends to Like your page
Sharing posts and adding hashtags (#)

Instagram Marketing

Create Instagram Business account
The Science & Secrets to Increase followers
Learn about IGTV
Learn to post videos & images
Learn about stories posting

Canva

Create an attractive post
Animated pictures
Videos
PPT
Thumbnails
Cover Images
Course Description
Have you ever thought about why most of the Talented or Knowledgeable person suffers in this Digital Era?
Yes, you are right!!!
Because they are not able to cope up with the change. You can Say DIGITAL CHANGE.
In this era, it's very easy to reach maximum people in a very short span of time... It's like the whole world is waiting for you, just you need to identify the way or tool to connect with them and that's the tool is Social Media.
It's very important to create your presence online and Social Media helps you to connect with the whole world but many people don't know the science of their online presence. And this course will help you to understand the science & secrets of Online Presence and how to reach to the maximum people.
Instructor
Sushil Dhanawade
Sushil Dhanawade is a Hypnotist & Life Coach, He started learning Hypnotist at the very young age of 15 and up till now, he has cured thousands of people with Hypnotist & Hypnotic Meditation. He is also an NLP practitioner and certified Life Coach, He helps CEO's to Achieve Mental & Physical health. He has helped 15 people successfully to come out of suicidal behaviour.
Raveena Rahate
she is a web developer and web designer
Reviews
Thanks for the knowledge and information provided by you
Awesome program free of cost. Recommend everyone to take it, lot of learnings freely given, an intensive full of value course. Highly recommend. Thank you Sushil and Raveena.
One of the best courses I have taken by far. Everything from the videos to assignments is amazing and informative. It has helped me tremendously. I encourage everyone to take it.
All Over A Very Nice Course! Learnt a lot too....I am Interested if i get more courses in near future! Thanks For the opportunity!
very nice traning and informative