3999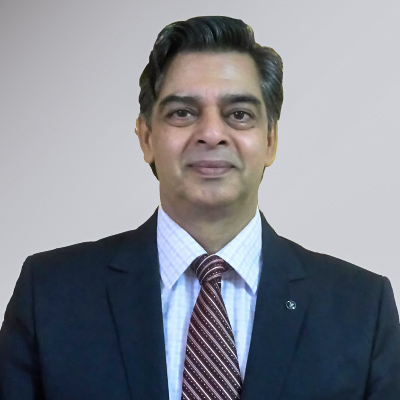 Karunesh Kumar
Videos

1

Duration

9H

Skill level

Beginner

Language

English
Learning Outcomes
1) Develop 21 st century skills to enhance career prospects.

2) Learn proven tools set for problem solving and innovation.

3) Use structured approach to identify and fulfill unmet needs.

4) Reduce risk in innovation and projects through multiple iterations.

5) Speed up idea to action through rapid prototyping for improvement and excellence.
Course Description
Design Thinking
Design Thinking is a design methodology that provides a solution-based approach to solving problems. It is a systematic, non-linear and iterative process with defined five phases. It's extremely useful in solving complex and ill-defined problems. The key to this process is human-centricity and creativity. It inspires a person to understand a problem by deeply involving and engaging with the user to define the unmet need or necessity. The process to design and test solutions fast is also results in effectiveness and confirmation of user-acceptance. Design Thinking empowers everyone to apply the Design Thinking methods for problem-solving in companies, in education, in an institution, in societies and even in every walk-of-life.
Date: 22-24 Sept. 2020
Time: 2.00PM to 5.00PM
Instructor
Karunesh Kumar
Karunesh Kumar is a Certified Corporate Trainer and Design Coach. As Design Thinking coach and consultant, he facilitates high impact leadership program on creativity, innovation and effective management. He enables organizations and individuals to perform effectively by enhancing their capability through Design Thinking Workshop and Leadership Programs. His passion involves assisting people to find and unleash their strengths, and become more creative, innovative and successful leaders. He conducts design thinking and leadership training and workshops across industries to create awareness on innovation & leadership and how it can benefit and radically improve the output and productivity of a company. He has already edified and trained numbers of professional in Design Thinking Methodology in various business sectors including Infrastructure development organization, IT company, Government Organization, Hospitality Industry and Educational Institutions. Being a PMP certified Project Management professional, Karunesh has significantly contributed to IT Projects and Programs. Karunesh holds Master Certification in Management Studies from Pune University and has 22+ years of extensive corporate experience in Telecom, Banking, IT and Hospitality. Though Karunesh has been contributing in training for last few years, but now focuses completely on Corporate training, coaching and mentoring for last 2 years. Karunesh is working on a mission to impart practical and affordable Design Thinking & Leadership training to maximum professionals from various industries to adopt Creativity and Innovations as part of their day-to-day work ethics culture
Reviews
This course was very insightful. It really taught me how to look at problems from a very different perspective and how we can solve problems with so much ease.
it was an amazing experience, I was alien about design thinking but after this workshop, my perspective changed
Its a great introductory course for general insight around the topic. Would recommend for beginners
Very insightful and rewarding
Very well structured and detailed, recommended for anyone looking to learn the foundations of Design Thinking!