₹20000
14999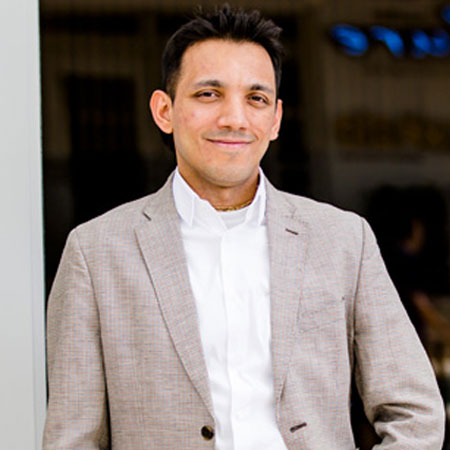 Siddharth Rajsekar
Categories
Digital Marketing
Videos

12

Duration

1H : 15M

Skill level

Intermediate

Language

English
Course Description
Facebook is a social media which is used by almost everyone. It is a good source to generate traffic. In this course, we will go through a few number of strategies for generating the traffic into your hub. Skills like making advertisements, creating sizzling videos, how to lazer target on facebook and achieving the lowest CPL (cost per lead) will be discussed in this course. The instructor of this course is Siddharth Rajshekar who is a successful life coach and he has himself mastered the art of generating traffic from facebook. In 60 days he generated over 10,465 leads using 3 campaigns. He has shared his journey about how he had structured his campaigns, he has shared what kind of advertisements really work on facebook and how to target people on facebook this is more than Social Media Marketing, this course teaches you to generate affiliates for your freedom business. So if you want freedom in your business, this course is definitely for you. So let's move forward through this course to learn how to effortlessly sell digital products using facebook.
Course content
1)

Welcome to Facebook Traffic Mastery!

3 : 48

2)

Setting Your Foundations Right

7 : 46

3)

Create a Facebook Ads Account

3 : 37

4)

Create your Landing Pages

5 : 39

5)

Setup Facebook Tracking Pixel

5 : 15

6)

Setup Clickmagick Tracking Pixel

7 : 54

7)

Target the Right Audience

7 : 26

8)

Create a Powerful 1 minute Video Ad

7 : 13

9)

Setup and Launch an Ad on Facebook

11 : 46

10)

Understanding Budget and Conversion Ratios

5 : 55

11)

Facebook Guidelines and Policies

2 : 58

12)

Take this Learning to Next Level

4 : 40
Instructor
Siddharth Rajsekar
Sidz is a leading lifestyle entrepreneur who's trained over 10,000 people across 4 countries. He builds multiple businesses online. Through his community, he will walk you through you a proven "Freedom Business Game plan" that smart digital entrepreneurs are using to create a profitable digital business along with a lifestyle of flexibility
Reviews
Deepak Bhave
it was interesting and useful too.
Jayant Patil
waw...highly recommended to grow your business...